LANG 500PC Puzzle BNCH, Fresh Bunch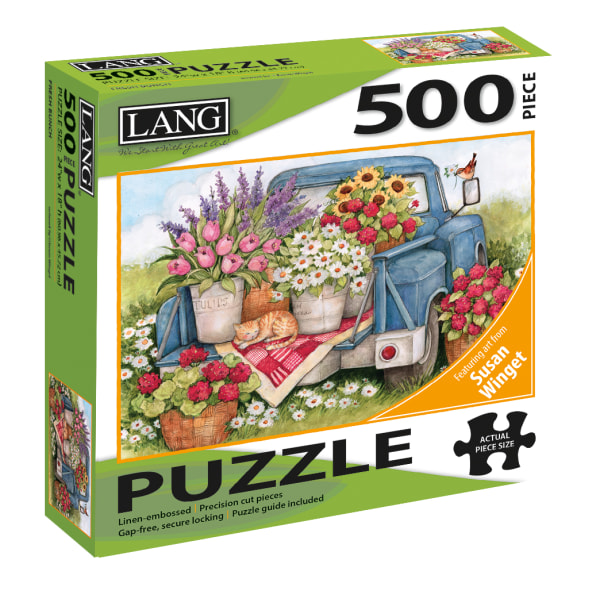 · LANG-Jigsaw Puzzle 500 Pieces
· A challenging, yet fun way to spend some quiet time at home! Choose from a selection of art prints and piece together a puzzle with the help of the guide included
· The uniform precision cut pieces are on an elegant linen embossed paper; gap-free and secure locking
· This package contains one 500 piece puzzle and puzzle guide
· Finished Size: 18×24 inches. Comes in a variety of designs. Each sold separately. Imported.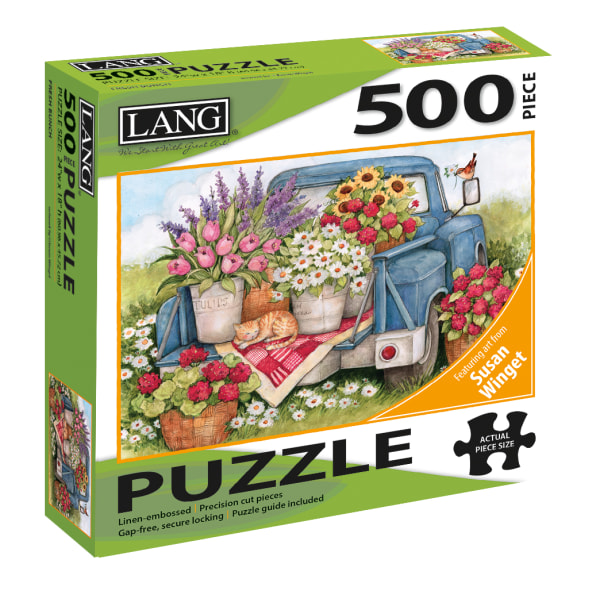 LANG 500PC Puzzle BNCH, Fresh Bunch
LANG 500PC Puzzle BNCH, Fresh Bunch Prices