Maxim Enterprise Figure 8 Wooden Train Set Toy – Big 37 Pieces, Quality Hardwoods, Magnets Connect Cars, Complete Track, Fits on Table, Compatible with Thomas & Friends, BRIO, Melissa Doug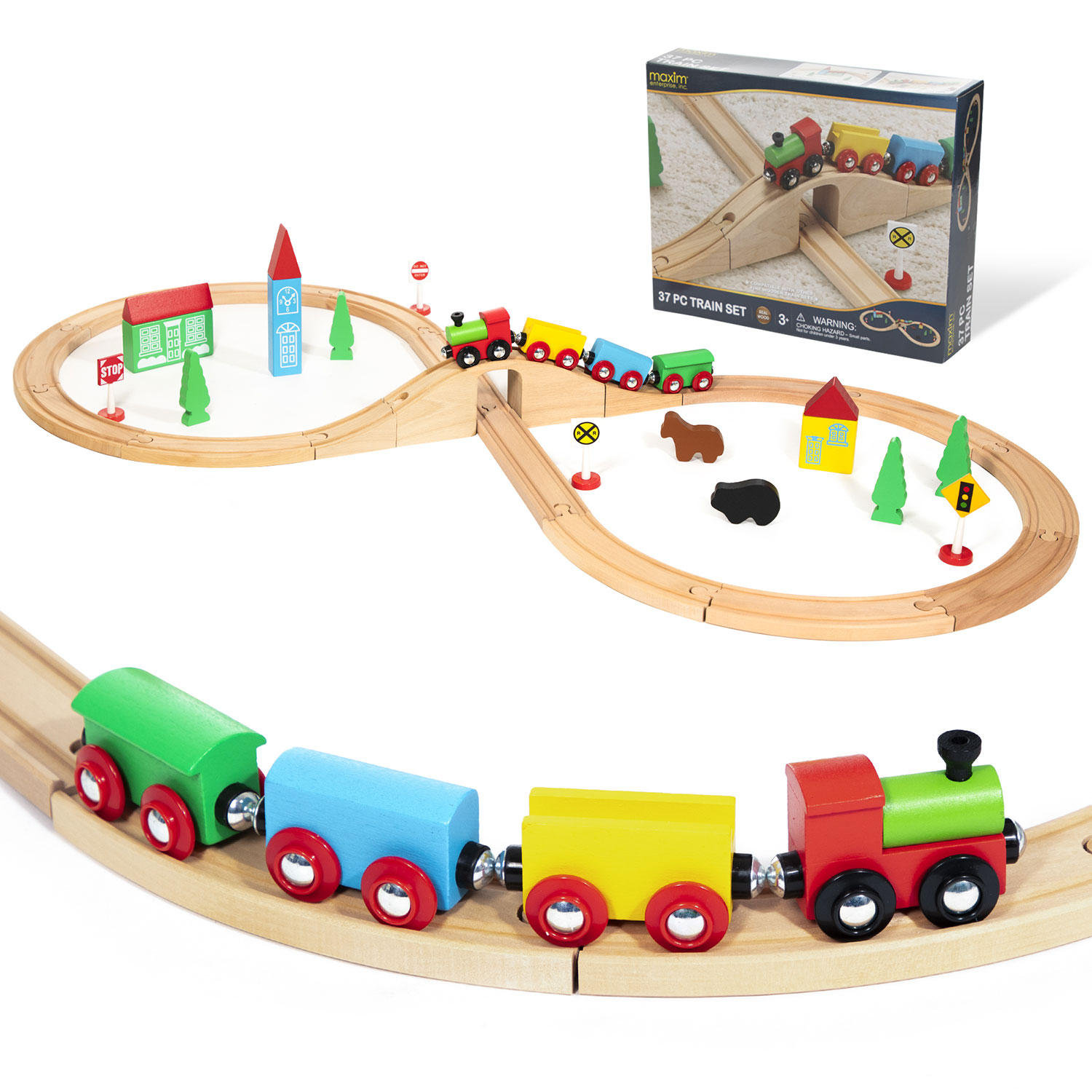 · High Quality Figure 8 Wooden Train Set – This is the ultimate toy train set for your little engineer. Ideal for toddler & 3 plus. Made of durable hardwoods that will last, look good, and work well for generations. Takes just minutes to set up, then super easy to operate. He or she will have fun for hours with healthy, creative activity.
· Compatible with Major Brands – The fine wooden track, train cars, and accessories are all fully compatible with popular brands like Thomas and Friends, BRIO, and Melissa and Doug. Use this to expand or replace your existing wooden train set. You will enjoy the upgrade in quality and design.
· Detailed Engine & Cars – Includes a detailed red engine with two colored passenger cars. Full size wheels easily glide along the grooved wooden track. Big mirror hubcaps give this train special visual appeal that enhances and accentuates the action. Cars fit together with built-in attracting magnets. Your child will enjoy pushing the train around the track to imaginary destinations.
· Wooden Track Included – This comes with all the quality wooden track required for the complete figure 8 design. Train fits on a wooden train table. See our other products for the train table you need to organize and complete your train set. Ideal old fashioned fun for children ages 3 and up. Child safe with no harmful ingredients, treatments, or impurities.
· Great Gift Idea – This makes a delightful birthday or Christmas gift for every girl and boy. Many people are buying several of our sets to make an even larger design. Get yours while we have this special figure 8 model in plentiful supply. It's selling fast after being recommended by wooden train enthusiasts.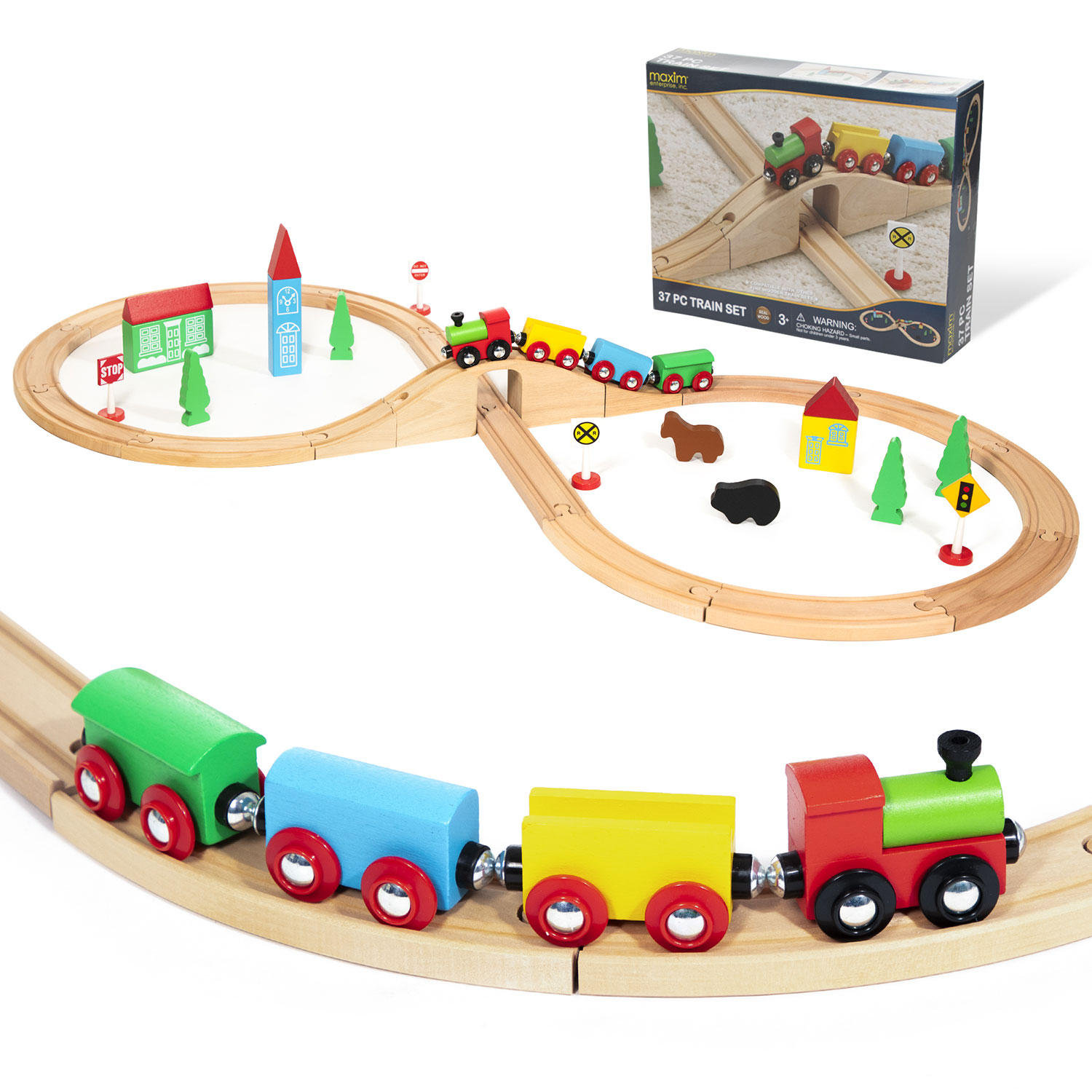 Maxim Enterprise Figure 8 Wooden Train Set Toy – Big 37 Pieces, Quality Hardwoods, Magnets Connect Cars, Complete Track, Fits on Table, Compatible with Thomas & Friends, BRIO, Melissa Doug
Maxim Enterprise Figure 8 Wooden Train Set Toy – Big 37 Pieces, Quality Hardwoods, Magnets Connect Cars, Complete Track, Fits on Table, Compatible with Thomas & Friends, BRIO, Melissa Doug Prices