Mind Reader Bars Set of 2 Push Up Handles with Cushioned Foam Grip, for Strength Training, Black, 2 Piece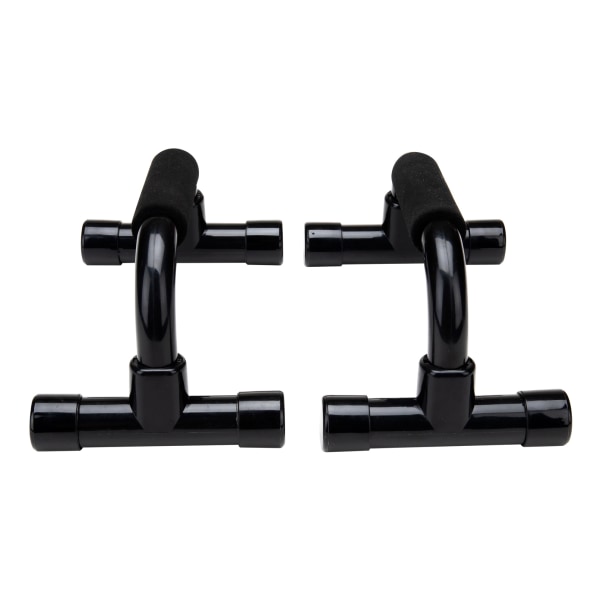 · PUSHUP BARS: Target muscles more efficiently and effectively with this Mind Reader pushup bar set. This high-quality, cushioned pushup handle set is designed to hold your body weight with comfort and security for you with each move.
· STURDY, NON-SLIP STRUCTURE: These pushup bar handles are covered with soft comfort foam that provides a strong, secure grip while you work out. For added safety, they also feature a non-slip base that prevents them from moving while you exercise.
· ERGONOMIC DESIGN: This I-shaped design of pushup bars is structured to reduce strain, prevent injury, and provide comfort for your wrists and hands during your workouts.
· UPPER BODY WORKOUT: Use these bars for a variety of upper body exercises including deeper pushups, different push-up positions to change up the muscles you use. Build and tone triceps, biceps, lats, pecs, deltoids, and abs all with one exercise tool!
· DIMENSIONS: These exercise bars measure 9.5 in L x 5.75 in W x 5 in H.
· LIGHTWEIGHT AND PORTABLE: The pushup stands are lightweight, easy to set up, and small enough to store away in your desk, closet, gym bag, or drawer. Use them at home or take them to the gym, office, or use them outdoors.
· BUILD AND TONE MUSCLE: Push up bars are perfect for building muscle tone. By working out with push up bars during both cardio and strength training exercises, you can use and strengthen your chest, arm, back, and abdominal muscles.
· DURABLE & COMFORTABLE CONSTRUCTION: These pushup handles are made with a durable, heavy-duty plastic construction that's unbreakable, even with the toughest workouts! They're also lined with soft foam for your comfort while you exercise.
· NO ASSEMBLY REQUIRED: No assembly is required. Simply open the box and start using these exercise bars during your workouts!
· EASY CARE: Simply wipe clean with a dry or damp cloth to remove dust and debris as needed.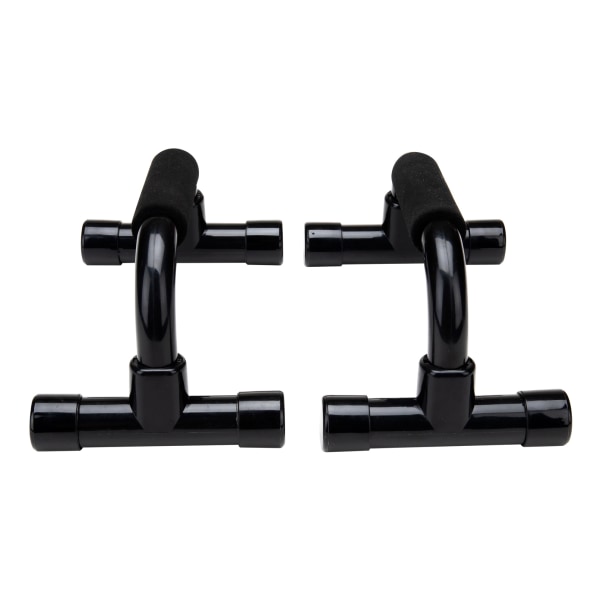 Mind Reader Bars Set of 2 Push Up Handles with Cushioned Foam Grip, for Strength Training, Black, 2 Piece
Mind Reader Bars Set of 2 Push Up Handles with Cushioned Foam Grip, for Strength Training, Black, 2 Piece Prices