ROLLINK Flex Vega Cabin Collapsible Suitcase – Fully Collapsible, Hardshell, Silent, Coated Wheels for Smooth Gliding, Scratch, Water & Impact Resistant Carry-On 21-Inch (10.5 Gal packing volume), Atlantic Blue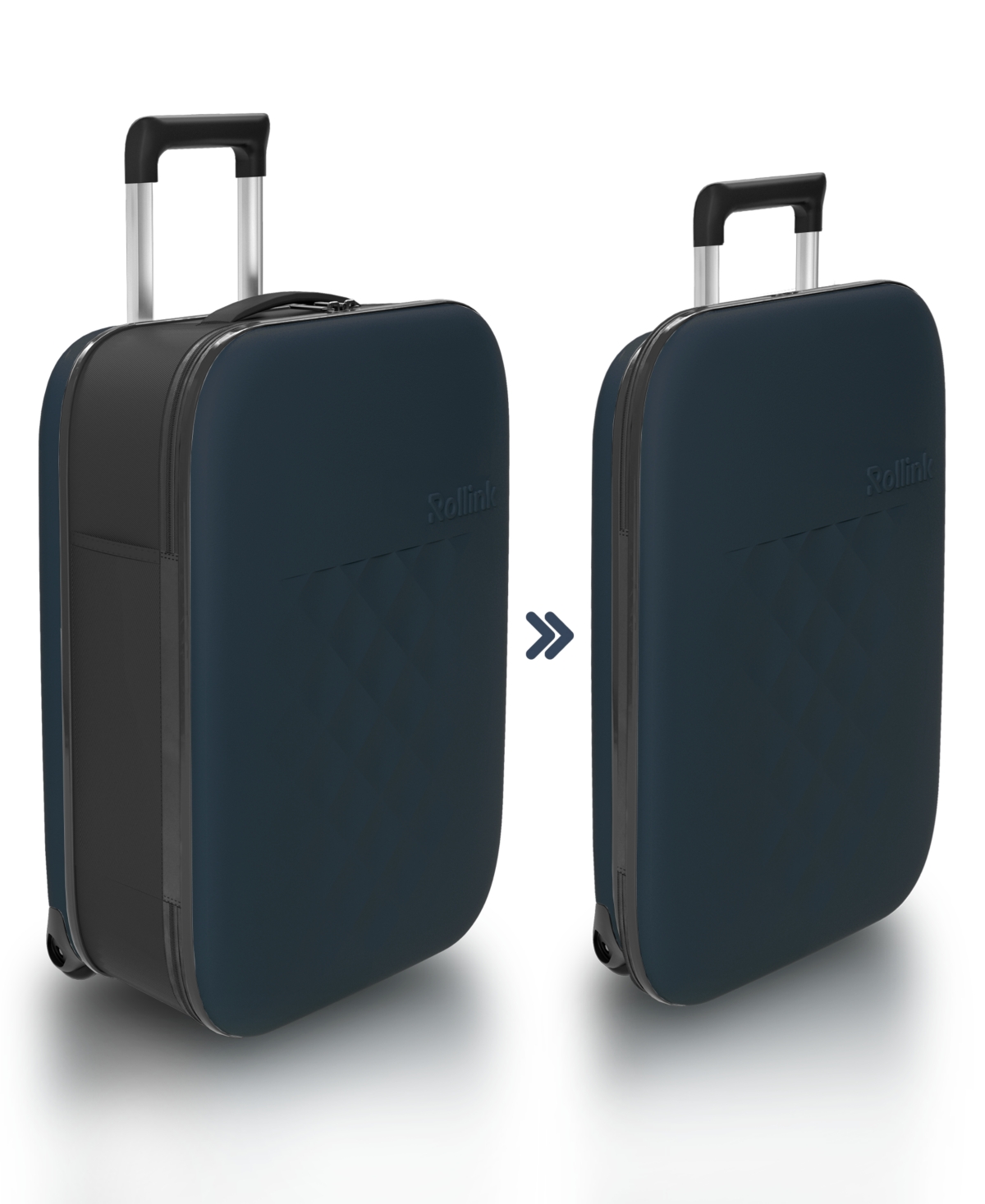 · The world's first fully collapsible suitcase. Collapses down to 2″ thick – takes up minimal space and easily stores under your bed or in your closet.
· Constructed from durable and premium quality polycarbonate hard shell that is scratch, water, and impact resistant adding to the longevity of the suitcase.
· Carrying capacity of 10.5 gallons, weighing only 5.1lbs and measuring 22″ x 14″ x 9″ when expanded – meets requirements of most airlines carry-on luggage specs.
· A height adjustable telescopic handle for easy transportation, coated wheels for silent and smooth rolling over the floor, and side pockets for easy access to your passport, ID, or essentials are part of the clever design of the suitcase.
· Available in a wide variety of colors – perfect for yachties, people on the move, domestic and international travel – a real storage saver.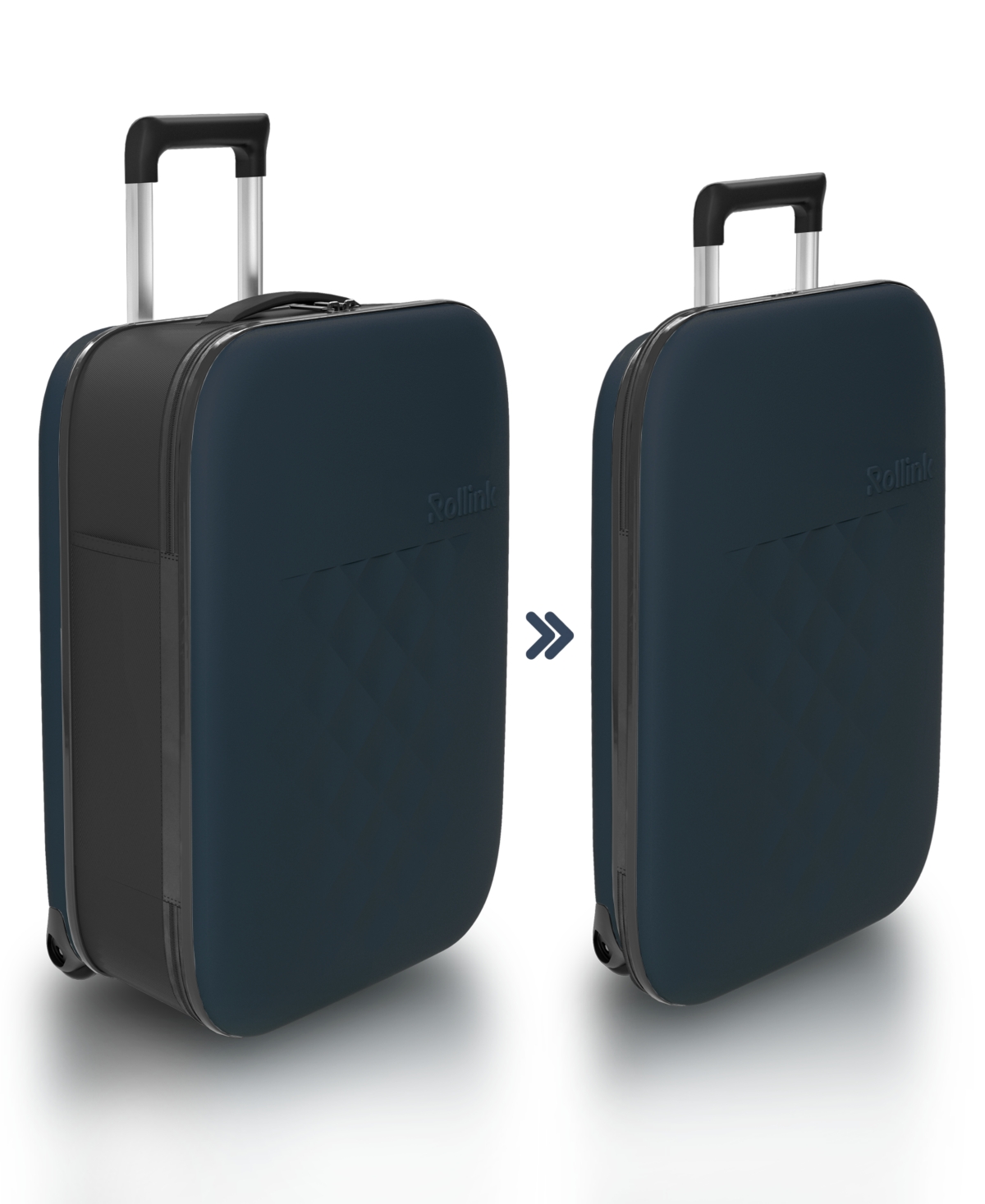 ROLLINK Flex Vega Cabin Collapsible Suitcase – Fully Collapsible, Hardshell, Silent, Coated Wheels for Smooth Gliding, Scratch, Water & Impact Resistant Carry-On 21-Inch (10.5 Gal packing volume), Atlantic Blue
ROLLINK Flex Vega Cabin Collapsible Suitcase – Fully Collapsible, Hardshell, Silent, Coated Wheels for Smooth Gliding, Scratch, Water & Impact Resistant Carry-On 21-Inch (10.5 Gal packing volume), Atlantic Blue Prices