Upper Bounce Replacement Jumping Mats-Round Trampoline Frames with Hooks Using 3.5″ Springs – Replacement Mat for Trampoline Workout-Gymnastics Jumping Mat-Supports Up to 220 lbs (36 Inch, 30 Hooks)
· Superior Quality: Bounce with confidence. Our jumping mat is created from high quality premium PP mesh material with 8 row stitching which provides security and prevents wear and tear. This will ensure your commitment to exercise is long-lasting.
· Size Info: This replacement trampoline mat fits 36-inch round trampoline with 30 hooks, using 3.5″ springs (you need to count the amount of v-rings or s-hooks attached to your mat in order to determine your correct spring amount)
· Compatibility: Enhance the jumping capability of your trampoline with our premium PP mesh material jumping mat. Our heavy duty trampoline jumping mat has universal compatibility. It can fit 36-inch round trampolines from any brand out there.
· Durability and Longevity: This UV-resistant, water and fade resistant trampoline mat is capable of enduring all types of outdoor weather conditions. Its superior quality composition enables it to have a longer life span.
· Unlimited Fun: Our trampoline replacement mat is ideal for various jumping routines. It is a perfect choice for many fun activities like workouts, competitive jumping, gymnastics and so much more.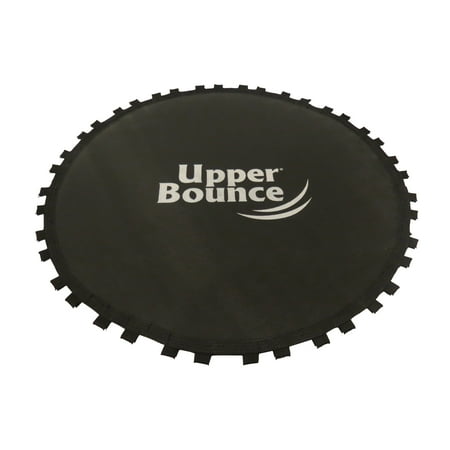 Upper Bounce Replacement Jumping Mats-Round Trampoline Frames with Hooks Using 3.5″ Springs – Replacement Mat for Trampoline Workout-Gymnastics Jumping Mat-Supports Up to 220 lbs (36 Inch, 30 Hooks)
Upper Bounce Replacement Jumping Mats-Round Trampoline Frames with Hooks Using 3.5″ Springs – Replacement Mat for Trampoline Workout-Gymnastics Jumping Mat-Supports Up to 220 lbs (36 Inch, 30 Hooks) Prices